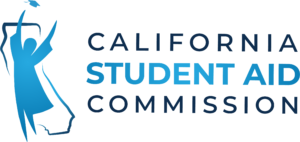 California Student Aid Commission (CSAC)
CSAC's core Information System is the Grant Delivery System (GDS). GDS was developed over 30 years ago and many of the core components are based on architecture and technology from the original deployment. The GDS has serious maintainability, performance, and scalability issues. This is causing several challenges for the Grant Delivery business processes including performance, ability to cope with the changes, data integrity, integrity, and accuracy of the program outcome. This legacy application is not scalable and CSAC was not able to integrate well with other programs. 
Technology Crest Corporation ("TCREST") participate in replacing the legacy GDS with a new GDS on a modern technology platform that will improve the agility, maintainability, flexibility and adaptability of the end to end Grant Delivery business processes, improve efficiency and accuracy of program reporting, reduce compliance and security risks, support expansion of growth, and be able to satisfy the current and future requirements for the business processes. 
Subsequently, TCREST facilitated and monitored issues related to the data extraction and index building in the database and aided the CSAC IT team. TCREST leveraged cloud technologies such as AWS to provide better maintenance and meet Service Level Agreements (SLAs). Additionally, TCREST monitored and tuned queries for improved application.
GDSM is one of the major achievements of CSAC, the decades old legacy application was converted to a modernized application using AWS, with containers, and Oracle appliances. This hybrid approach with database on-prem, and applications in the cloud with identity management uses high availability architecture with no single point of failure.
In working with Technology Crest Corporation CSAC was able to meet the Federal, State and Education compliance and reporting requirements.  TCREST supported all phases of the Software Development Lifecycle (SDLC) including the design, development, integration, and implementation of the Grant Delivery System Modernization (GDSM) Project.